4 Ways to Help Control Bad Breath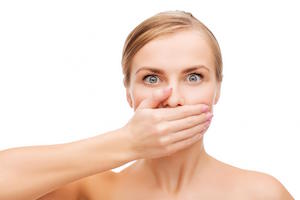 Yes, you have brushed and flossed your teeth, but why does your breath still smell bad? Bad breath odour has many causes. It can range from simple sources such as foods or poor oral hygiene to serious ones like unchecked dental and medical conditions.
If you really want to know what's causing your unpleasant mouth odour, consider making an appointment with your dentist.
Bad breath is referred to as halitosis and it's an oral condition that nobody wants to experience, though everyone can have it at one time or another. Fortunately, there are ways to control bad breath and enjoy the rest of your days with a mouth that smells good.
Tips to Control Bad Breath
Adjusting Your Diet
Foods are often the leading causes of bad breath. Certain types of foods contain a sulphur compound called mercaptan. Once they are digested and absorbed into your bloodstream, they are transported to your lungs and are released in your breath. These foods include garlic, onions, and spicy foods. Coffee, alcoholic beverages and high doses of vitamin supplements can also cause unpleasant mouth odour.
On the other hand, eating crunchy, raw fruits and vegetables such as apples, celery and carrots help minimise bad breath odour as they clean your teeth while eating them. They are not only loaded with vitamins and minerals; they are also good for your teeth and gums.
Clean Dental Appliances Regularly
Wearing false teeth or a retainer is not an excuse to set aside proper dental routines. Dental appliances such as dentures and partials are like your natural teeth and require daily cleaning. Food particles and plaque stuck in dental appliances can create bad breath, so it's important to brush and clean them every day.
Stay Hydrated
Reduced salivary flow and dry mouth are also leading causes of halitosis. Drinking plenty of water helps saliva fight bad breath in a natural way by reducing harmful oral bacteria and washing away food residues.
Excellent Dental Care Routine and Brushing Techniques
Maintaining good oral hygiene is one of the keys to get rid of harmful oral bacteria, which are a major cause of foul odours. The Australian Dental Association (ADA) recommends brushing twice a day. It's necessary to brush all surfaces of your teeth, gum line and the teeth's inside portion near palate and tongue.
In addition, you also need to floss your teeth once a day and see your dentist regularly for routine exams and check-ups. A dental examination helps eliminate other potential sources of halitosis and keep bad oral bacteria under control.
Effective Bad Breath Treatment at Bondi Dental
If you have bad breath, the best way to get rid of it is by consulting your Bondi dentist here at Bondi Dental. Regular check-ups and cleanings are the keys to eliminating foul odour in your mouth. Your dental team will clean your teeth and gums thoroughly and show you the most proper way to clean your mouth including your tongue. Controlling bad breath at home is the first step to achieving healthy fresh breath, and getting your dentist's help is the best option of all, especially if bad breath is caused by a more serious condition.
We are conveniently located in the Eastern Suburbs – Bondi Beach, Bondi in Sydney, offering high quality dental services to the local Bondi community and its surrounding areas. Bondi Dental provides free parking facilities at rear of building.
Contact us today to claim your FREE Dental Consultation on a dental check-up, smile makeover, and dental implants. Bulk Bill Child Benefit Schedule Up to $1,000. Call on (02) 9365 7187 or simply book your appointment online. Bondi Dental's group of professionals has combined experiences of over 60 years in all aspects of dentistry.
Call your Bondi dentist on (02) 9365 7187 or book your appointment online.
Visit us at 134 Curlewis St in Bondi Beach.