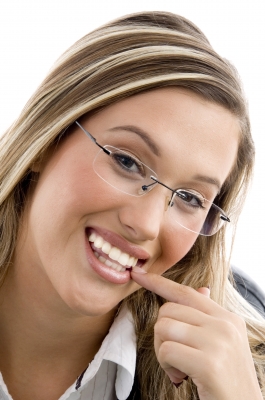 It is fairly easy to spot a wisdom tooth if you are growing one. All you have to do is examine your mouth and locate the 3 permanent molars in every dental quadrant. Wisdom teeth usually grow at the back of the mouth at abnormal angle because there is virtually no room for them to grow normally.
Not every wisdom tooth erupts to be fully or even partially visible. In cases where the wisdom tooth is impacted under the tissue, a radiograph or a panoramic x-ray is required to verify the presence and the angle of eruption of the tooth.
How Wisdom Teeth Are Removed
The relative ease of a wisdom tooth-extraction mainly depends on the angle of eruption of the impacted wisdom tooth.
Your dental expert will give you an idea of how the procedure might go during the dental exam that comes before the extraction. The extraction of a fully erupted wisdom tooth is most likely to be as easy as the extraction of other teeth.
Wisdom tooth that has not erupted but instead remains imbedded in the jawbone requires a more complex procedure. Often, the procedure requires an incision into the gums and the surgical removal of the bone that covers the impacted tooth. Often, the tooth is extracted in small sections instead of taking the entire thing out to minimize the removal of bone.
Extraction For The Anxious
Before the wisdom tooth is extracted, the surrounding tissues are numbed with a strong enough anesthetic. In cases that involve extremely anxious patients, dental experts might administer a sedative to reduce the anxiety. Among the most common sedative medications include nitrous oxide, oral sedatives, and intravenous sedatives.
Dentist in Bondi
It is important that you regularly visit your local dentist in order to improve and maintain the overall status of your dental health. Regularly consulting with your local dentist helps in diagnosing impacted wisdom tooth in its earlier stage of development. This is where your local Dentist In Bondi Comes in.
With over 60 years of collective experience in all fields of modern dentistry, Bondi Dental has provided the local Bondi Community with high quality dental care for over 3 decades. Call us on (02) 9365 7187 or book your appointment online and claim your FREE dental consultation today!