The Timetables To Tooth Bonding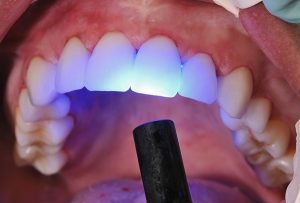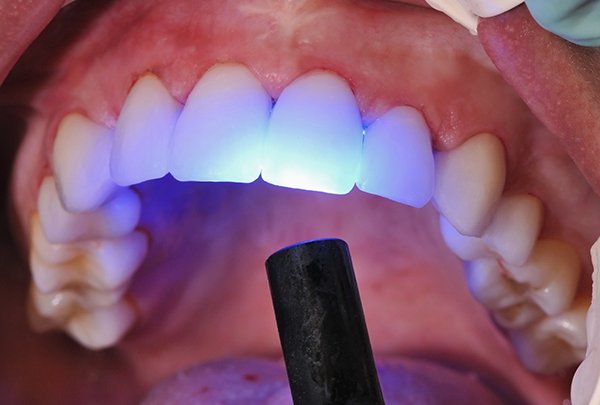 Scientific research shows us that sporting a white smile is always the right move. It is associated with more success, confidence, and even better romantic outcomes! Of course sometimes, cosmetic help is necessary to maintain that stunning white smile. One commonly used dental cosmetic procedure is the quick and relatively easy process of tooth bonding.
Before deciding if tooth bonding is appropriate for you, there are several things to consider: How long does the process take? How long does the treatment last? What should patients be aware of? In addition, every dental procedure has its own lifespan, and it is important that patients are aware of that before they begin any treatment.
This is why, here at Bondi Dental, we offer you the following information on the advantages of bonding, the process, and what you can do to increase the lifespan of your bonding. With this information, you have taken the first step towards deciding if tooth bonding is the treatment for you!
When Might I Need Tooth Bonding?
At Bondi Dental we use dental bonding to address issues with teeth such as:
Small gaps
Uneven sizes
Irregular shapes or lengths
Chips and cracks (sometimes caused by bruxism, or tooth-grinding)
Minor misalignment
Older amalgam fillings
To cover stained teeth (in some cases, after treatment with braces)
How Long is the Treatment?
The process of tooth bonding is an easy, and relatively painless, procedure, often taking less than an hour and not requiring anaesthesia.
Dentists start the process by isolating the teeth to be treated to prevent moisture from reaching them.
Your dentist then applies a gentle acid solution to the surface of the natural tooth, which won't hurt. The acid solution "roughs up" the tooth, similar to how we might use sandpaper can help paint adhere to a wall. The acid etching surface strengthens the bond of the composite and the adhesive. After 10-15 seconds the acid is removed, and a liquid bonding agent is applied.
A high intensity curing light is then used to harden the first layer of composite, and these steps are repeated until filling or direct composite veneer has reached its final shape.
Your dentist also will create an appropriate finish to ensure that the bonded resin is aesthetically pleasing
When the process is done, you should have a visible more attractive smile.
Extending the Lifespan of Your Bond
Composite bonding won't last as long as your teeth, but they often last for a decade or more. To help protect your bonding, you should take proper care of your teeth by avoiding hard candy, ice cubes and other foods that can crack the composite material or pull it off the tooth.
Another factor that plays a part in determining the life of the bond is how you use your teeth. A malformed bite can limit the life of bonded teeth and if you suffer from tooth grinding while you sleep it is best to see your dentist about a protective mouthguard for use during sleep.
As with natural teeth, staining will be less if you avoid or reduce exposure to tobacco, coffee, tea, colas, grape juice, blueberries, soy sauce, curry, or many alcoholic products.
Finally, treat your bonding with the same home-care that you use on your natural teeth. This means brush at least two times a day, floss at least once a day, and see your Bondi Dental dentist on your regular schedule. Also, do not use baking soda or any abrasive toothpaste that might erode the surface of the bonding.
The lifespan of your bonded teeth cannot be precisely predicted, but with good habits and good luck you can be looking at up to a decade of performance from your bonded teeth.
The Bondi Dental Advantage
Bondi Dental is located in the Sydney area, at Bondi Beach. We offer high quality dental services for all patients. Bondi Dental offers free parking at the rear of the building.
FREE Cosmetic Consultation
Cosmetic Dentistry
Smile Make-over
Call your Bondi dentist on (02) 9365 7187 or book your appointment online.
Visit us at 134 Curlewis St in Bondi Beach.