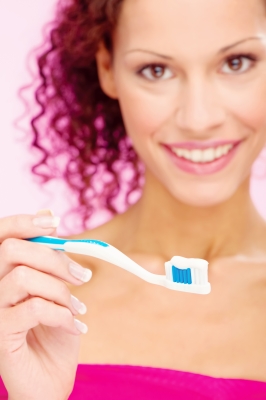 Visiting your dentist more frequently offers significant advantages to your general wellbeing. Getting your teeth professionally cleaned reduces the risk of exposing your gums and teeth to dental and periodontal diseases. Moreover, professional dental cleaning helps improve your overall health by reducing the population of harmful bacteria in your mouth. After all, healthy set of teeth mean swallowing less of these harmful bacteria.
More often than not, an regular dental checkup gets your mouth into the healthiest possible environment. This is exactly why you should keep a regular dental appointment with your dentist. Regular Dental Checkup In Bondi shares with you the top 3 benefits you get when you visit your dentist on a regular basis:
Regular Dental Checkup In Bondi Saves Your Gums From Periodontal Disease
Skipping on your regular visits to your local dentist increases the risk of developing gum disease, otherwise known as periodontal disease. The longer gum disease stays undetected, the greater the risk that it progresses into tooth loss. Gum disease is easily treatable when caught in its early stages.
Visiting your local dentist regularly increases your fighting chance against advanced stages of gum disease such as periodontitis. If left untreated, periodontitis often leads tooth loss.
Regular Dental Checkup In Bondi Increases Your Fighting Chance Against Oral Cancer
Every time you go for a dental check up and cleaning, you are naturally affording your dentist the chance to screen your mouth for signs of oral cancer. Every year oral cancer affects the lives of thousands of people.
The oral cancer foundation reports that someone dies from oral cancer every hour. Despite this, oral cancer is actually treatable if only diagnosed in its early stages. When screening for oral cancer, only your dentist can perform the necessary diagnosis.
Regular Dental Checkup In Bondi Positively Affects The Overall Wellbeing Of The Body
Contrary to popular belief, good oral health does not only make for a healthy set of teeth. Good oral health, in fact, improves the overall wellbeing of the body. Experts believe that gum disease when left untreated progresses into a number of medical conditions that are detrimental to the body . These include heart disease, strokes, diabetes, and pancreatic cancer, among others.
Regularly meeting your dentist allows for the early detection and the subsequent treatment of any periodontal disease.
Regular Dental Checkup In Bondi
Brushing your teeth at least twice a day. Flossing at least once a day. Rinsing with dentist recommended mouthwash. All of these help in promoting and maintaining a healthy mouth. Still, there are few aspects of oral healthcare that requires the professional services of your local dentist. Visiting you local dentist regularly keeps your teeth free of plaque and tartar buildup which don't go away with regular brushing.
With 30 years worth of dental experience, experts at Bondi Dental have a profound understanding of what makes a comprehensive dental checkup. Bondi Dental specialises in providing only high quality dentistry within a comfortable atmosphere.
Call your Bondi dentist on (02) 9365 7187 or book your appointment online.
Visit us at 134 Curlewis St in Bondi Beach.