Oral health: The Connection of your Mouth and Body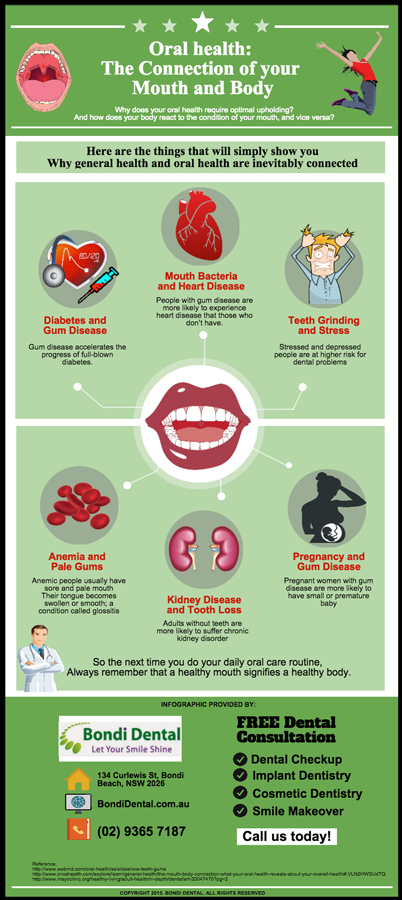 A lot of people disregard the health of their teeth. Though most individuals brush and floss their teeth, they fail to be consistent with their everyday oral hygiene. As a result, the mouth becomes prone to different dental problems that will later lead to various body diseases. Health professionals actually consider mouth as the window to a person's general health.
If you are careless with the health of your mouth, you are gradually putting your health in danger. The mouth is a fundamental part of the body, and the existence of infection there puts your body's condition at risk. Moreover, visiting your dentist for checkups and cleaning your mouth daily should not be your only priority when it comes to healthy living. Engaging in a proper diet, and admirable lifestyle will definitely boost up your overall body wellness.
Take the first step in prevention through actively participating in your oral hygiene and dental checkups. Here at Bondi Dental we make your life better and healthier with our wide-ranging dental care treatments. Through our expertise and state-of-the-art equipment, we can provide you an excellent oral health experience.
Contact us today to claim your FREE Dental Consultation on dental checkup, smile make-over, and dental implants.
Call your Bondi dentist on (02) 9365 7187 or book your appointment online.
Visit us at 134 Curlewis St in Bondi Beach.