Health and Aesthetic Benefits of Regular Dental Cleaning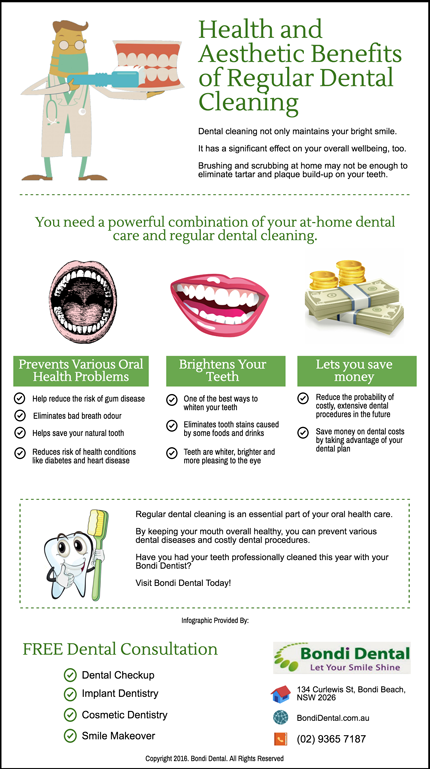 Regular dental cleaning is an essential part of your oral health care.
By keeping your mouth overall healthy, you can prevent various dental diseases and costly dental procedures.
Have you had your teeth professionally cleaned this year with your Bondi Dentist?
Visit Bondi Dental Today!
Call your Bondi dentist on (02) 9365 7187 or book your appointment online.
Visit us at 134 Curlewis St in Bondi Beach.