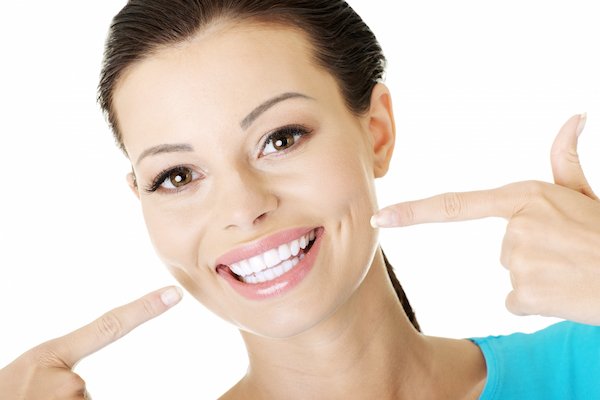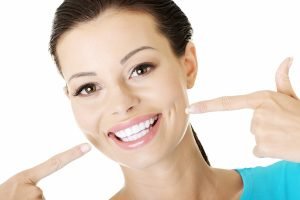 If you're unhappy with your smile, your first step should be thinking about cosmetic dental treatment.
Changing the appearance of your teeth and smile automatically boosts your confidence, how others perceive you, and can lead to more success in all areas of life including work, family, and love!
A stunning smile makes you feel great and improves the quality of your life.
Here at Bondi Dental in the Bondi Beach area, we offer a range of dental procedures that not only restore and protect the health of your teeth, but that also give you an attractive white smile to flash to the entire world!
So, let's take a look at some of the cosmetic treatment options at Bondi Dental!
Professional home whitening kit. These are simple and economical. We create custom-fitted trays which hold tooth bleaching gel against your teeth for about two hours a day. Results are seen in one to two weeks and you can control the degree of "whiteness" that you desire.
LED (In-chair) teeth whitening. This procedure is carried out at the dental clinic using an LED lamp for bleaching, and takes about 1-2 hours depending on the degree of 'whiteness' that you want to achieve. This is by far the fastest and most effective way of teeth whitening, brightening up to eight shades in one visit.
Porcelain veneers are thin shells of veneers made to the shapes and colour desired and bonded to the teeth to correct many dental problems.
Correct shapes of teeth
Close gaps between teeth
Lengthen worn teeth
Straighten misaligned or crooked teeth
Correct stained teeth that cannot be bleached
Composite veneers are constructed from composite materials with different hue, tones and chroma to match existing teeth.
Invisalign is one of the most advanced clear aligner systems. It uses clear, removable, and nearly undetectable aligners to guide your teeth into their proper place, gently and gradually. The clear aligners, which are like thin versions of a mouthpiece, must be worn at least 22 hours each day. They can be removed when eating or cleaning your teeth.
Inman Aligners, which you wear 16-20 hours a day, can straighten your teeth in a relatively short time.
The Inman Aligner is a clear plastic retainer, nickel titanium springs, and two aligner bows that oppose each other and guide your teeth into their proper position. Inman Aligners offer a constant gentle pressure that is active through a wide range of movement, which makes the retainer work quickly.
The Inman Aligner lets you achieve straighter teeth within 6 to 18 weeks. It is particularly designed to correct moderate crowding and protrusion of 4 to 6 front teeth in the upper and lower jaw. The treatment is generally completed in less than four months.
Myobrace is similar to conventional braces, with a few important differences. Myobrace focuses on addressing the root causes of orthodontic issues before they get serious.
The system is designed for children aged 3- 15 years old and seeks to:
Correct poor oral habits
Develop & align the jaws
Straighten teeth
Optimise facial development
Improve overall health
Promote healthy eating habits
Dysport. The Dysport procedure is quick, safe, and highly effective in reducing certain unpleasant wrinkles. At Bondi Dental, we use the latest Botulinum toxin, which provides the following benefits:
Non-surgical solution to lines and wrinkles
Proven to lift the brow
Can also treat "gummy smile", in which teeth are overshadowed by excessive gum tissue
May help reduce migraines
Only takes one visit
Dermal Fillers. The goal of dermal fillers is to bring your skin back to its original young state. Fillers offer a more natural appearance than facelifts and plastic surgeries. Dermal fillers can significantly minimise medium to deep wrinkles and can even be used to create fuller, more sensual lips and shaping face, neck and hand contours.
A smile makeover is a combination of several different treatments that can include minor procedures like teeth whitening and procedures that are more involved such as dental implants. A smile makeover takes your facial appearance, skin tone, hair color, teeth (color, width, length, shape and tooth display), gum tissue, and lips into account. Smile makeovers are performed for a variety of reasons and customized according to your personal characteristics, needs, and goals.
The Bondi Dental Advantage
Bondi Dental is conveniently located in the Eastern Suburbs – Bondi Beach, Bondi in Sydney. Our group of dental professionals has combined experiences of over 60 years in all aspects of dentistry.
We offer high quality dental preventative, restorative, and cosmetic services for all patients in the region. Bondi Dental offers free parking at the rear of the building.
FREE Consultation for Cosmetic Dentistry including a complete dental check-up.
We are open 7 days a week 8am – 8pm!
Call your dentist Bondi Beach on (02) 9365 7187 or visit us at 134 Curlewis St in Bondi Beach.