Dental Implants in Bondi: Are you a Good Candidate?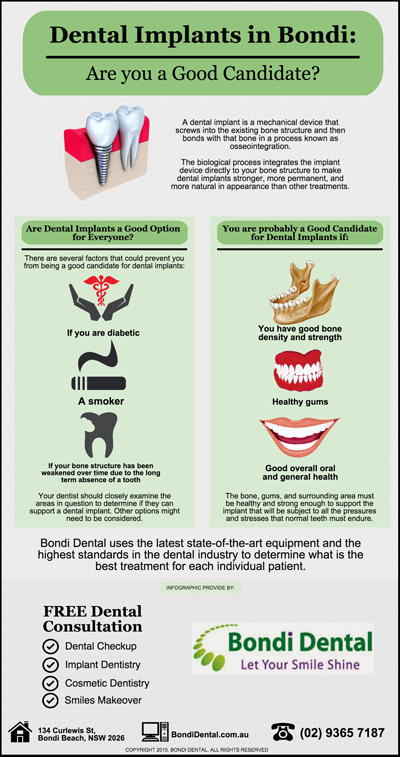 Bondi Dental uses the latest state-of-the-art equipment and the highest standards in the dental industry to determine what is the best treatment for each individual patient.
Call your Bondi dentist on (02) 9365 7187 or book your appointment online.
Visit us at 134 Curlewis St in Bondi Beach.