Dental Health Week: Oral Health For Busy Lives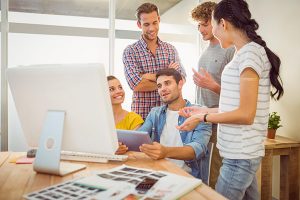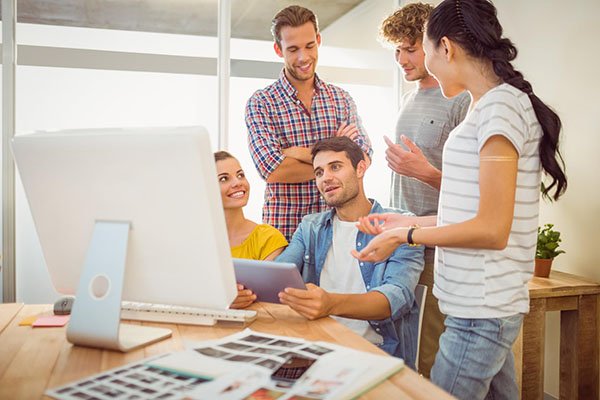 This year Dental Health Week, which runs from 7 to 13 August, has Oral Health For Busy Lives as its theme. The week points out that, no matter how busy you are or where you are in life, it is possible to fit caring for your teeth and gums into your already-overcrowded schedule.
Far too many of us put our schedules before our health, which we shouldn't do. It often feels like our responsibilities are bearing down on us, which is why we focus on them rather than on our health.
This is particularly true of oral hygiene, which can be easy to ignore. But this is dangerous to our overall health and at Bondi Dental we want to help you find the perfect balance and ensure that neither your dental health or your career sufferers due to lack of time.
What's the Problem?
Poor oral hygiene causes us to develop cavities (tooth decay) and/or periodontal disease (gum disease). Both can be painful and both can cause teeth to fall out.
When bacteria in the mouth isn't brushed away, it can also push immune systems into overdrive and cause a host of problems in other parts of the body. Bacteria under the gum line with access to the bloodline can be particularly dangerous. A bacteria-laden mouth has been linked to respiratory diseases such as pneumonia, heart attacks and even MRSA in the case of dentures.
"Saving time" by skipping oral care is a quick way to have to spend a lot of time in repair and recovery, later.
Nutrition Is Step One
It's a bit predictable, but good nutrition is one of the simplest and least time-consuming ways to ensure dental health in a busy schedule.
Eat a well-balanced diet characterized by moderation and variety. Choose foods from the five major food groups: fruits, vegetables, breads and cereals, milk and dairy products and meat, chicken, fish or beans.
Keep your mouth moist by drinking lots of water. Saliva protects both hard and soft oral tissues.
Foods that cling to your teeth promote tooth decay. So when you snack, avoid soft, sweet, sticky foods such as cakes, candy and dried fruits.
Avoid sugar, tobacco, and too much consumption of alcohol.
Good nutrition has no negative effect on your busy schedule, and only good effects on your health.
Tooth Care At Home
The time you spend on tooth/mouth care at home is a fraction of the amount of time you will be saving from problems in the future.
Oral health begins with clean teeth:
Brush your teeth twice a day. When you brush, don't rush. Take time to do a thorough job.
Use the proper equipment. You need fluoride toothpaste and a soft-bristled toothbrush.
Keep your equipment clean. Rinse and dry your toothbrush far from other toothbrushes or coverings that might contaminate it.
Know when to replace your toothbrush. Invest in a new toothbrush every three to four months.
Floss regularly and gently. Use about 18 inches (46 centimetres) of dental floss, unwinding fresh floss as you go. Using a flossing tool, if you have difficulty reaching all your teeth.
Oral Care In Day-To-Day Life
Oral care should not just be an "at home" practice. By taking care of your teeth in the small breaks during your day, you can ensure better dental health with little impact on your schedule.
To help in this, create an "on the go" care-kit, with at least these four essential oral hygiene tools:
Brush and Paste. Purchase a compact travel toothpaste and toothbrush.
Floss. Floss is the best way to rid your teeth of excess food and built-up plaque.
Mouthwash. Mouthwash can act as a temporary toothbrush, freshening your breath and ridding it of bacteria.
Sugar-Free Gum. Gum helps produce saliva and may reduce the production of cavities.
The Importance Of Regular Visits To Bondi Dental
Dental visits do take time in the short run, but they save you time and agony in the long run. Healthy teeth mean less time in the dentist's chair, and often less time sick or visiting the doctor.
At Bondi Dental, we understand your busy schedule. No dental office offers more appointment times than we do – we are open Mon through Sun from 8:00AM – 8:00PM. Bondi Dental provides free parking facilities at rear of building and you can request appointments online. Emergency dental help is also available.
For maximum skill, service, and convenience, Bondi Dental can't be beat!
The Bondi Dental Advantage
Bondi Dental is located in the Sydney area, at Bondi Beach. We offer high quality dental preventative, restorative, and cosmetics services for patients of all ages and from all walks of life. Bondi Dental offers free parking at the rear of the building and FREE Dental Consultation including a complete dental check-up.
Our Special Offers
FREE Consultation for Checkups and Smile Makeover
Bulk Bill Child Dental Benefits Schedule up to $1,000
For more amazing offers, visit our special offers page TODAY!
Call your Bondi dentist on (02) 9365 7187 or book your appointment online.
Visit us at 134 Curlewis St in Bondi Beach.