Baby Bottle Tooth Decay: Facts and Prevention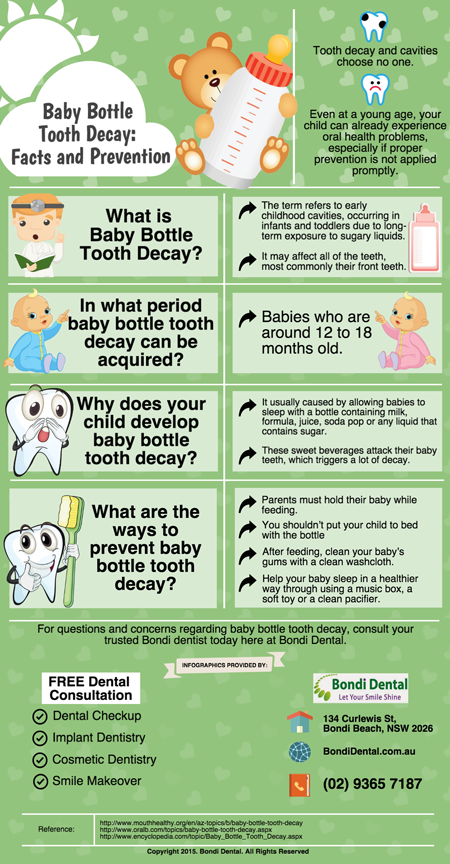 The baby teeth of your child are important even though they are not permanent. They are prone to cavities and during this stage, tooth decay in young children is called baby bottle tooth decay. The first teeth of your kids also ensure the correct development of their adult teeth that is why they must have strong and healthy teeth at first hand.
Because of acid-producing bacteria being distributed from a parent to the infant, tooth decay can develop in your child's baby teeth. The bacteria can be pass through the saliva every time the mother puts the feeding spoon of the baby in her mouth or cleans the pacifier using her mouth. If the decay becomes severe, your dentist may not be able to save the damaged tooth. To prevent baby bottle tooth decay, parents must schedule regular dental checkups for their children including the implementation of proper homecare routine.
Your child's first dental visit is vital especially when the first tooth has appeared. Starting early can promote good oral health for you and your baby. To get additional information about baby bottle tooth decay, visit Bondi Dental today. We provide comprehensive checkup not just for adults but also for young children, too. With the help of our dedicated and friendly dental team, your child can gain superior shield against cavities and many other dental problems.
Contact us today to claim your FREE Dental Consultation on dental checkup, smile make-over, and dental implants. Call on (02) 9365 7187 or simply book your appointment online.