5 Tips to Help You Get Ready for Dental Visits in Bondi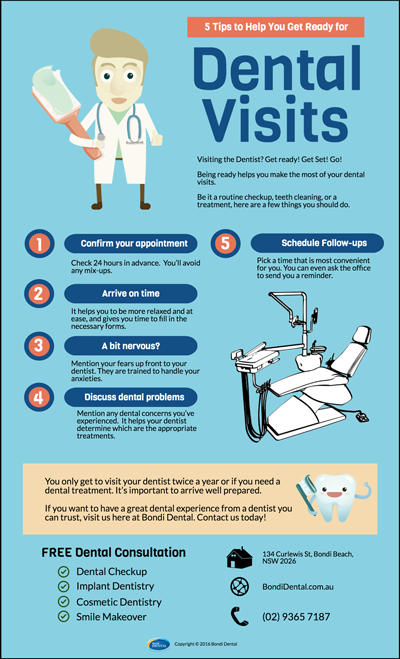 You only get to visit your dentist twice a year or if you need a dental treatment. It's important to arrive well prepared.
If you want to have a great dental experience from a dentist you can trust, visit us here at Bondi Dental. Contact us today!
Call your Bondi dentist on (02) 9365 7187 or book your appointment online.
Visit us at 134 Curlewis St in Bondi Beach.