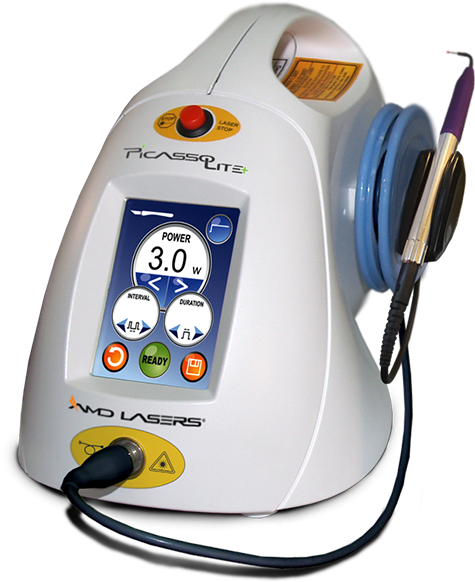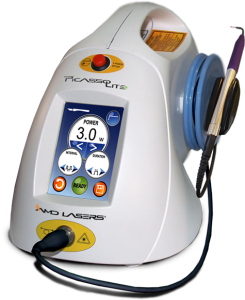 Bondi Dental is now equipped with the award-winning AMD Laser Technology!
Bondi Dental would like to introduce the newest member of our team. Laser Dentistry is the latest addition to our dental services, and it allows your dentist at Bondi Dental to accurately perform a wide range of soft tissue procedures for cosmetic or restorative treatments.
With advanced laser therapy, your Bondi dentist can create healthier, beautiful smiles in a less invasive way.
Dental Procedures That Use Laser Therapy
Dental lasers can be used for any of following procedures:
Soft Tissue Procedures
Frenectomy
Gingival troughing for crown impressions
Gingivectomy and gingivoplasty
Incision and drainage of abscess
Fibroma
Herpetic Lesion
Apthous ulcer
Treatment for canker sores
Implant recovery
Periodontal Procedures
Sulcular debridement
Laser bacterial reduction
Laser degranulation
Removal of highly inflamed edematous tissue
Laser Therapy for Periodontal Disease
Gum disease is one of the leading causes of tooth loss and one of the most serious oral health diseases, which if left untreated can be life threatening. Fortunately, gum disease can be easily prevented and managed with the help of a healthy diet and proper oral hygiene, and of course, working with your dentist and dental hygienist.
At Bondi Dental, we use laser therapy technology to help patients who suffer from moderate to advanced periodontal disease. The laser can precisely removed infected and inflamed gum tissue without damaging healthy tissue.
In addition, the treatment allows the dentist to reduce the depth of gum pockets that often become inflamed as the disease advances. This method of laser dentistry promotes faster reattachment of soft tissue to your teeth while the gums heal.
The Advantages of Using Laser Therapy
Less pain, reducing the need for anaesthesia during procedures
Reduced risk of post-operative infection
Minimal to no bleeding during the soft tissue procedure
Ideal for anxious patients because it doesn't involved cutting or suturing
Promotes faster healing and recovery
Laser Therapy in Bondi
Bondi Dental keeps up to date on the latest innovations in dentistry and engages in dental solutions that can help boost the quality of your life.
We want you and your family to live a healthy and pain-free life! Investing in modern dental solutions helps us to offer you the finest in dental and health care.
Our dental professionals have undergone specialised training to provide the safest and most effective outcomes.
Learn how laser therapy can help improve your overall health!
Laser Therapy in Bondi
Call us on (02) 9365 7187 or book your appointment online today.
Visit us at 134 Curlewis St in Bondi Beach.