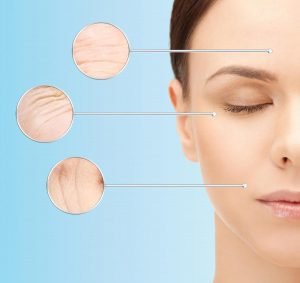 A beautiful face and a stunning smile are not just about your teeth.
For your smile to be perfect, it needs a great look around it. After all, great art calls for great framing, doesn't it?
And just like restorative dental treatments can restore damaged teeth and cosmetic treatment can make them stunning, dental professionals can also improve your facial aesthetics by making your skin look smoother and younger with anti-wrinkle injections and dermal fillers.
Many dental offices offer similar treatments, and the prices for them may range. Sometimes patients may ask themselves, "Should I look for the cheapest anti-wrinkle treatments?"
At Bondi Dental we know that saving money is good, but when it comes to cosmetic treatments, the old saying, "penny wise, pound foolish" really applies.
Let's take a look at what anti-wrinkle treatments are and what you should look for when selecting a professional to perform them.
What kind of anti-wrinkle treatments are we discussing?
At Bondi Dental we offer two kinds of anti-wrinkle treatment; anti-wrinkle injections and dermal fillers.
Anti-wrinkle injections minimise facial lines without surgery. The procedure is safe, quick, and effective.
Benefits include:
Non-surgical
Lifts the brow
Treats "gummy smile"
May reduce migraines
Quick, easy, non-invasive treatment takes just one visit
Dermal fillers remove unwanted facial lines. Dermal fillers can significantly minimise medium to deep wrinkles, create fuller, more sensual lips, and shape face and neck contours without the need for plastic surgery.
Benefits include:
Restore volume in cheeks and foreheads
Hydrates skin better than other cosmetic alternatives
Treats acne scars
Reshapes nose and plumps up lips
More about anti-wrinkle treatments at Bondi Dental
So, how should I "shop around" for anti-wrinkle treatments?
First, consider price only after "shopping around" for other, more important, considerations.
While there can be economic advantages in "bargain" anti-wrinkle treatments, you might also encounter notable disadvantages including poorly performed procedures, unmet expectations, and high levels of pre- and post-treatment stress.
Your choice of dental office for anti-wrinkle injections will be a choice you live with for years, if not your entire life.
Ending up at the mercy of an inexperienced practitioner increases your chances of poor results, which can lead to additional expense, time, and heartache. Finding a dentist you trust is probably the most essential "shopping around" you will do in search of your anti-wrinkle treatment.
#1. Confirm the dentist's experience and credential
What to ask:
What is your training in the procedure?
What is your experience performing this procedure?
How often have you performed this procedure?
What are your credentials?
#2. Choose a dentist whose aesthetic sense works for you
Beauty, as they say, is in the eye of the beholder. For this reason, look carefully at the results for each dentist you visit.
Look at before & after photos.
Pay close attention to patients with similar qualities to you (A selfie can be useful for reference).
Look for examples with similar facial structure, age, and similar aesthetic concerns.
Look for consistent results. Do the results look like you want to look after your surgery?
#3. Pay attention to how the dentist and staff make you feel
Your face is a big deal, and you should completely comfortable with your practitioner and their support.
Ask yourself:
Do I enjoy time with this dentist and their staff?
Do I trust this dentist to recommend what's safe and right for me?
Would I feel comfortable asking this dentist any questions that might pop up?
Do I feel comfortable disclosing my full habits and medical history this dentist
#4. Learn about the facilities
Your safety during treatment depends in large part on the staff and operating facility.
#5. Choose customer service
You want to be sure you are being treated well. Much of this will be obvious a few minutes after you walk in the door of a cosmetic surgeon's office.
Things to consider:
Is the staff helpful and friendly?
Do I get materials or explanations that prepare me for the realities of my procedure?
Are fees plainly stated and all-inclusive?
When I contact the office, do I receive a prompt reply?
These are the sorts of things you need to "comparison shop" when considering anti-wrinkle treatment in the Eastern Suburbs. Once these questions are answered, only then should price come into the equation.
And after you consider all of these elements, we're pretty sure you'll be coming to Bondi Dental to get your anti-wrinkle treatments.
The Bondi Dental Advantage
Bondi Dental is conveniently situated in the Eastern Suburbs – Bondi Beach, Bondi in Sydney. Our skilled dental professionals have more than 60 years of combined experiences across the fields of dentistry.
We provide high quality dental preventative, cosmetic, and restorative treatments for all patients in the area. Bondi Dental has free parking behind our building and offers a FREE Dental Consultation including a complete dental check-up.
We are open 7 days a week 8am – 8pm!
For more information about Anti Wrinkle Injections, call your Bondi dentist on (02) 9365 7187 or visit us at 134 Curlewis St. in Bondi Beach.