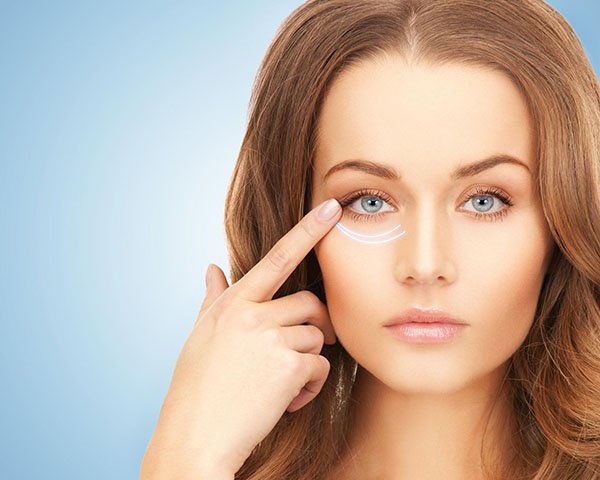 If you're a regular patient at Bondi Dental, the chances are good that you have a stunning, white smile and excellent oral health.
Isn't it time, now, to make sure that your smile is in the best possible setting? Want to have more laughter and fewer laugh lines?
The good news is that anti-wrinkle injections can create a natural-looking reduction in lines and wrinkles around your smile.
Everyday expressions such as smiling, concentrating, and squinting in the sun can cause fine lines to form on the delicate facial tissue. With the modern use of computers, phones and handheld devices, the toll on the skin can be even more pronounced.
Anti-wrinkle injections can 'frame' your teeth with attractive lips and help to decrease or remove facial lines so you can maintain a healthy, youthful, expression and smile.
Let's take a closer look at what anti-wrinkle injections can offer.
What are anti-wrinkle injections?
As worrisome as it might sound (and don't worry it's safe!) these injections contain the botulinum toxin. But don't worry, the botulinum toxin is behind many young-looking faces in Hollywood, and can be found closer to home, too.
Botox is a natural protein purified for medical use. Manufactured for safety and simplicity, it's injected into the muscles of the face. Within a few hours, facial muscles relax. As a result, the skin overlying the muscles relaxes, and wrinkles reduce!
It can be used to smooth aesthetically unpleasant wrinkles in the forehead, between and around the eyes, around the corners of the mouth, and other areas of the face.
Here is a list of some of the conditions it can improve:
Fine lines and wrinkles
Deep skin creases
Intense or deep concentration lines
Facial and neck profiles that appear aged
Marionette Lines surrounding the lip and mouth area
Overly gummy smiles
Lopsided smiles or other facial asymmetries
Advantages of anti-wrinkle injections
The injections:
Help you look younger and shed visible years!
Effects are reversible, and patients can stop treatment at any time
Can be used to give you more fuller beautiful lips
Less invasive anti-ageing treatment to plastic surgery
Can be used to treat other problems such as excessive sweating (hyperhidrosis)
Is it safe?
According to Geoff Lyons, president of the Australian Society of Plastic Surgeons. "Non-invasive procedures … Botox is considered low risk, but that doesn't mean no risk. Most risks are minor."
In fact, Botulinum toxin is safe enough that it is routinely used to treat chronic pain including TMJ, migraines, and headaches. The most important thing is to receive your injection from a trusted practice such as Bondi Dental.
Why visit Bondi Dental for an anti-wrinkle treatment?
You may be wondering why you would choose Bondi Dental to administer your anti-wrinkle injections.
Bondi Dental is ideally suited to give such injections for four significant reasons:
Our knowledge of head and neck anatomy is better than any other clinical discipline
Our general practice requires a very steady hand
We have extensive experience with injections.
Many patients report that injections performed by dentists are quicker and less painful than injections performed by other healthcare professionals.
Besides the aesthetic effects Botox demonstrates, it also helps patients with TMJ, bruxism, and facial pain. It can be used retrain facial muscles in patients with new dentures. It makes sense to receive Botox injections from a trained dentist who understands both the cosmetic and the dental aspects of the injection procedure.
Does Botox hurt?
The pain has been described as similar to that of an ant bite, lasting for a few seconds. This pain can be eased with the application of a topical pain-killer to the injection site.
How long does Botox last?
Botox treatments normally last three to four months. In fact, this is an advantage of anti-wrinkle injections – they are temporary, and if you don't like the side-effects, they will wear off.
What are the possible side effects?
Possible side effects are usually temporary and restricted to the area of injection. They include bruising, drooping eyelids, headache, redness face pain, swelling at the injection site, muscle weakness, skin tightness, numbness or a feeling of pins and needles, and nausea.
In a minimal percentage of cases, the effects can spread away from the injection site, causing more severe side effects, which is another reason you need a trusted practice.
More about anti-wrinkle injections at Bondi Dental
The Bondi Dental Advantage
Bondi Dental is conveniently located in the Eastern Suburbs – Bondi Beach, Bondi in Sydney. Our exceptionally skilled dental professionals have more than 60 years of combined experiences in all fields of dentistry.
We provide high quality dental preventative, restorative, and cosmetic services for all patients in the region. Bondi Dental has free parking behind our building and offers a FREE Dental Consultation including a complete dental check-up.
We are open seven days a week 8am – 8pm!
Call your Bondi dentist on (02) 9365 7187 or visit us at 134 Curlewis St in Bondi Beach.